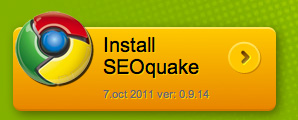 Lately I have started to use a very good tool to help me with my Search Engine Optimisation. It is free and very easy to install. It is called the SEO Quake.
It provides data about the number of link that your Website has from google, the number of link it has from Bing, the Alexa ranking, the Keyword density, the Age of the Website, the number of SEMrushs links, the number of SEMrush links domain and the SEMrush rank data which is also very interesting because it helps you to know for which Keywords your Website is ranking well.
I use it also to see how other Websites are performing. For example, you can see below that the WordPress Website has impressive data with an Alexa ranking of 78 and 739,000 links in google.
If you want to use this tool, it is free and you can download it from : www.seoquake.com
I use the tool in google chrome. Once Seo Quake is installed you will see the little orange and green small SQ icon on the top right corner of your browser, the data should appear if you click on it. Have fun with it.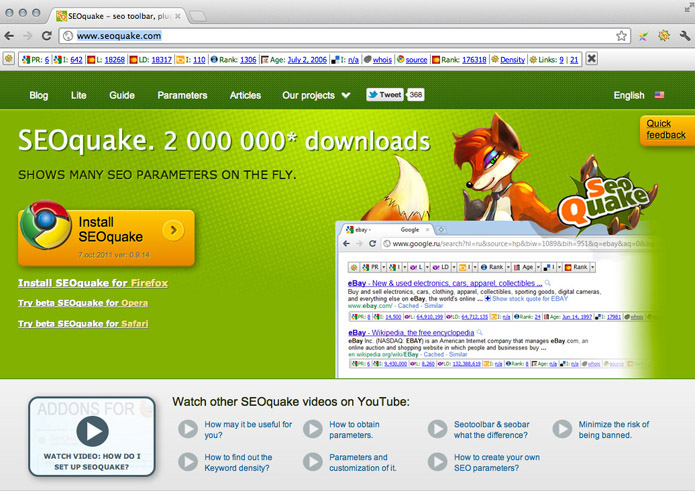 Hey, like this post? Why not share it with a buddy?
Tweet
#Alexa ranking #Bing #Google #Keyword density #Search engine optimisation #Search engines #Semrush #Semrush ranking #Seo #Seo Quake
---
---